Southeastern Regional Vocational Technical High School to Host Summer Academy
Southeastern will be hosting a Summer Academy this July, offering an exciting variety of activities and projects for middle school students who want to experience courses in applied learning.  There will be two, week-long sessions that are open to children ages 10 to 13 who live within the nine communities served by the Southeastern Regional School District. Out of district students may apply as well.
The sessions will take place in the morning from 8 – 11 a.m. during the weeks of July 9th and July 16th, and will be led by Southeastern teachers, who have prepared exciting activities for children to enjoy.  The courses will focus on applied learning and extra-curricular activities aimed at summer time fun.  Kids will learn all about the environment, engineering, cooking, CPR, and gardening, along with many other creative topics.   There will also be plenty of building activities, including one course on building bicycles and two different sessions on creating rockets and robots.
Parents can sign up at https://tinyurl.com/HawksSummerAcademy and admission is first-come, first serve, so don't delay signing up!  For more information, please contact Derek Ferris, dferris@sersd.org, at the Admissions Office, or Vocational Director Leslie Weckesser, lweckesser@sersd.org.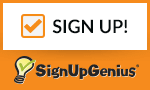 By:  Candace Hall